Earlier this year a good friend of ours went through some big life changes. I was inspired by the way God was moving and healing even through so much pain and turmoil. I watched as our friends heart was softened, his dreams came alive, and he learned to trust again. Christmas was a few months away and I really wanted to make something for him that represented this defining moment in his life. Soon after, I saw an awesome photo transfer tutorial over on the extremely talented Promise Tangeman's blog.
I used the transfer process to incorporate his favorite picture of San Diego into the painting. I also used a photo of tree branches from one of our Julian adventures to make the "roots". I wanted a somewhat chaotic feel in the background but wanted to use one of his favorite (and very relevant) songs by Future of Forestry to cover the chaos and serve as the canvas for finding his roots, hope, promise, and "home".
He absolutely loved it and I had a blast making it! (the transfer layers weren't all of the way dry in this photo so it's a little cloudy in the branch-roots)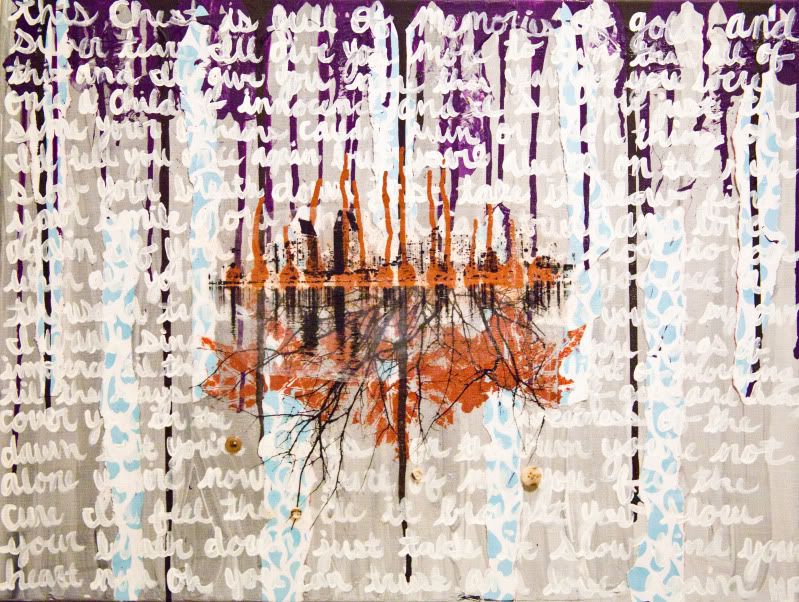 I had so much fun with the first one that I decided to make a second for Brett's brother. It's a montage of different parts of our trip to Hawaii this summer. I thought it was fun because it created a whimsical Hawaii land that is akin to how I remember it all in my head. I used a photo I took of Brett's brother walking to Pipeline on our first day of the trip in the bottom center. I love the sense of wonder and adventure it gives.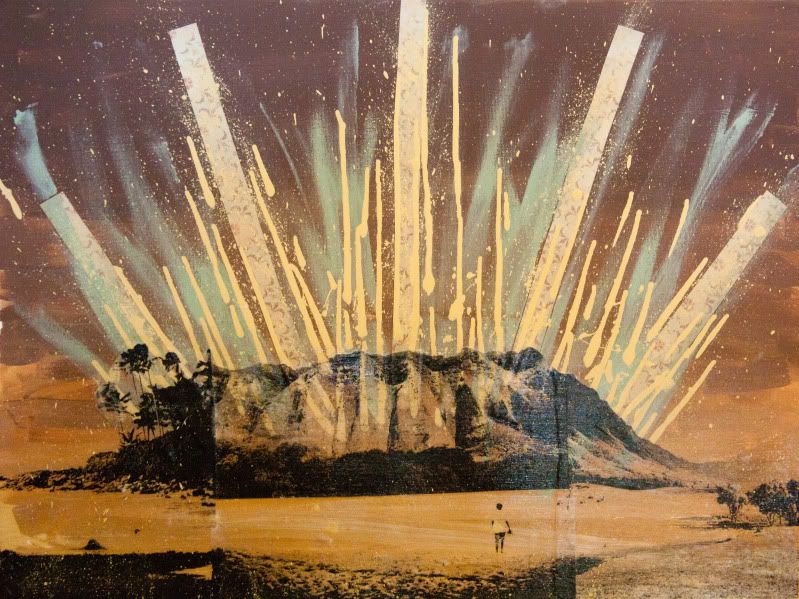 Paintings are fun!!
Did you make any homemade gifts this year?