I had a ton of fun making the paintings for Christmas but I also got crafty with some cute little headbands! I saw an idea like this somewhere a long time ago but unfortunately I "StumbleUpon"-ed it and can't remember where to give credit to. Sorry!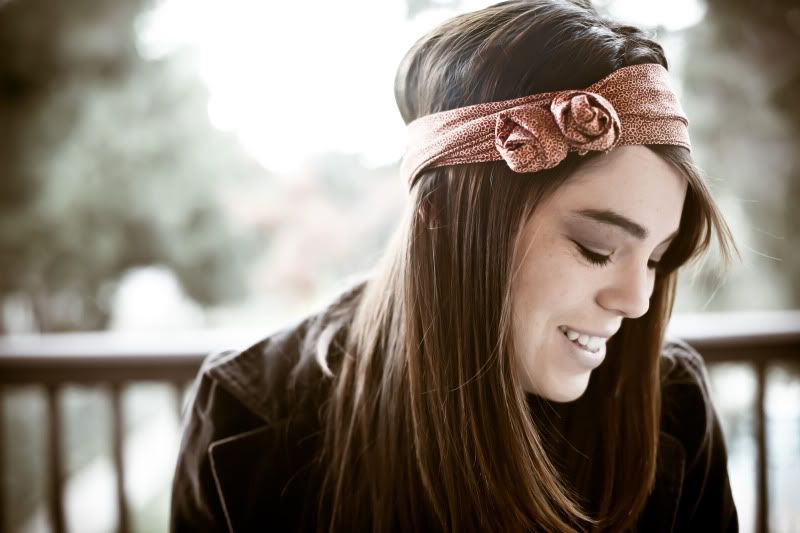 They're super simple, super cute, and multi-functional!!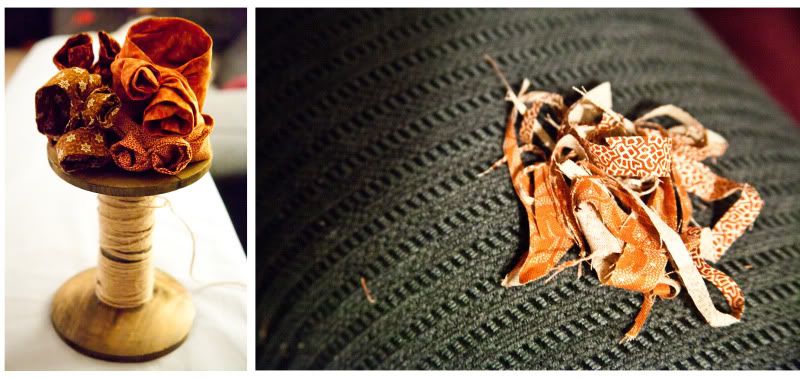 Directions: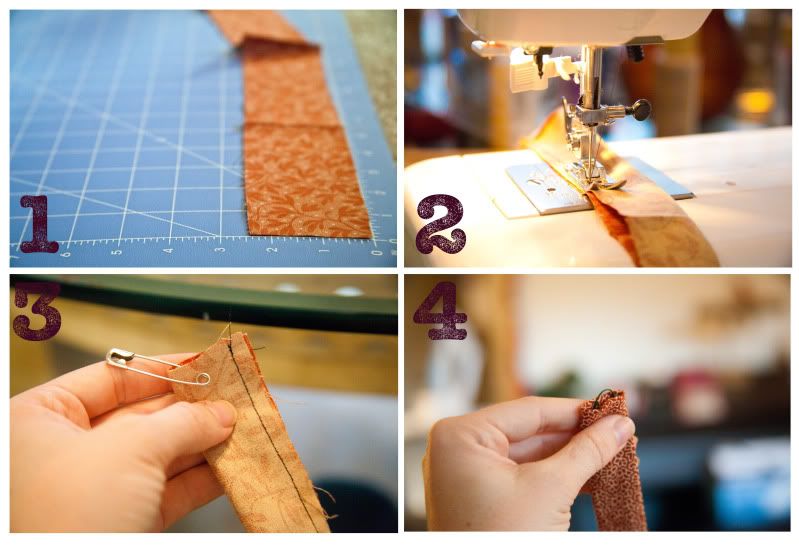 Step 1: Find a strip of fabric long enough to wrap around your head twice and then almost another time. In the photo I cut it 2 1/2″ wide but I would recommend making it 3″ wide.
Step 2: Fold the fabric in half (right sides together) and sew the length of the fabric. (leave ends open)
Step 3: Use a safety pin to pull the fabric tube inside out.
Step 4:
-Take floral wire and measure it to the length of the fabric. Be sure to leave an extra few inches on each side for looping.
-Bend the wire on one end to create a loop and twist to wind up the excess and secure the loop in place.
-Slide the wire (looped end first) into the tube and let it stick out of the top a little.
-Sew that end closed but be sure the loop is being stitched over. (The stitched loop secures the wire and holds it in place)
-Then loop the other side to fit and do the same thing.
Ta-daa!
You Should end up with a long, springy, snaky, wiry piece of fabric.
What now? Get creative!
I start by placing the middle of the fabric at the top of my head, wrap once around the bottom, and bring it back to the top. I twist both pieces together to lock it in place and start having fun with those excess ends! I make the flowers by simply twisting them but have found a few other ways to wear it as well. The possibilities are endless: buns, belt, braid, bracelet…
If you make one leave a comment and tell me what you did with yours!! I'd love to see it:D