I love pumpkin! And so does B. We are pumpkin freaks. Pumpkin shakes, pumpkin muffins, pumpkin ice cream, pumpkin lattes, pumpkin pie, pumpkin bread, pumpkin cheesecake, pumpkin seeds…. We love it all.
Brett mentioned a few times last week that I still had not made pumpkin cookies. He was right. This was just not acceptable, considering we're already 3 weeks in to October! (Is this freaking anyone else out?). We only have so much pumpkin time!
Here are our pumpkin cookies…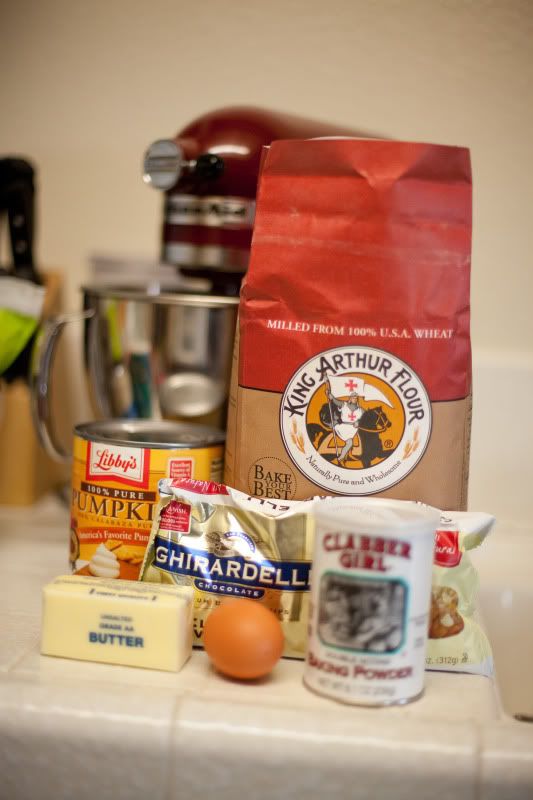 Preheat the oven to 350:)
First you sift the flour, baking powder, baking soda, nutmeg, cinnamon, and salt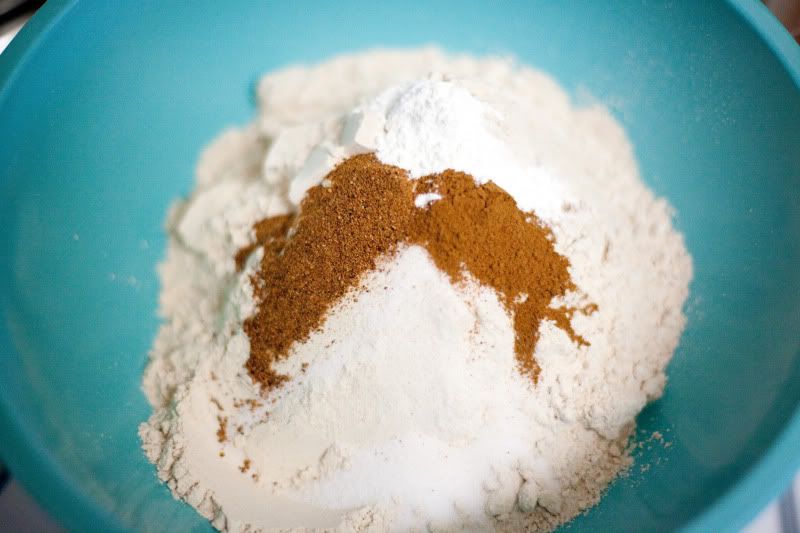 Throw the pumpkin, sugar, butter, egg, and vanilla in to a mixer and beat until blended.
Slowly add the dry ingredients.
Then add those dreamy creamy white chocolate chips!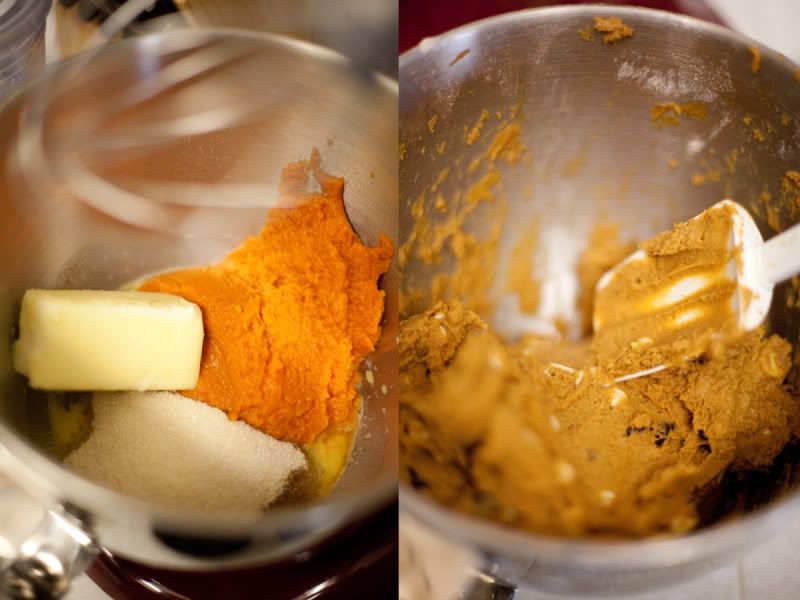 Place cookies on a baking sheet.
Here's the thing about pumpkin cookies. They don't spread out. I have no idea why but they just don't. You don't need to leave much room between the dough balls and if you're alarmed by a ball shaped cookie just press them down a little:)
Bake for 13-15 minutes.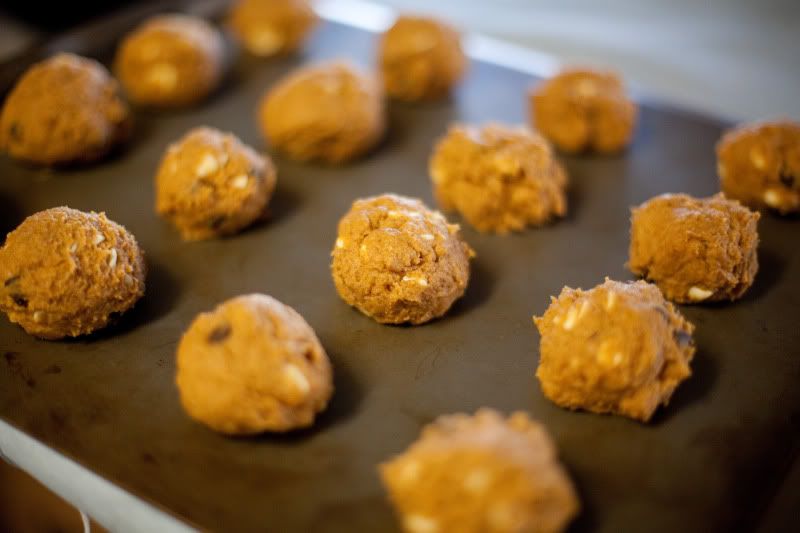 Even if you bake these things simply for the amazing autumn smell that will fill your house, do it!
Here's my pumpkin cookie… and my hairy pumpkin headed man:) He's cute. He needs a haircut.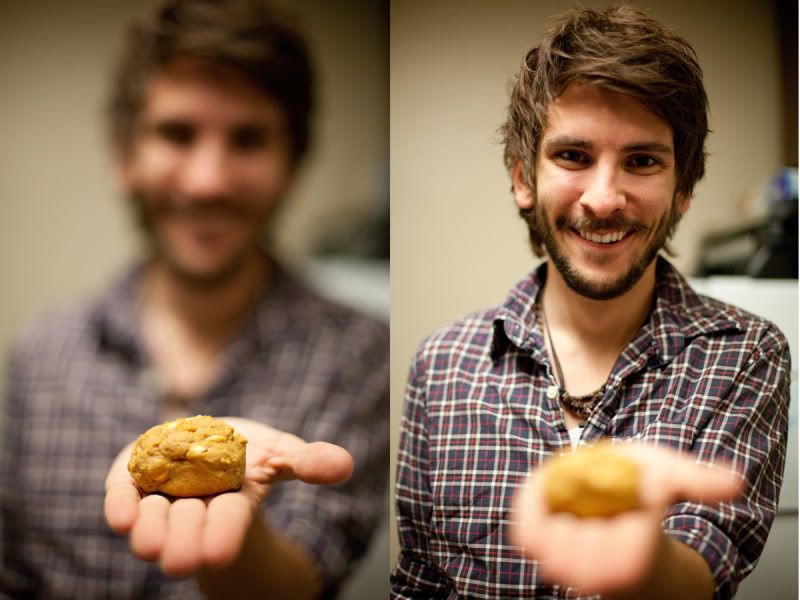 Tips: Don't forget to add the baking soda. If you do.. well, I don't know what will happen. I forgot to add it and they didn't seem any different. Also, I cooked 2 sheets at a time and my bottom rack ones got a little too dark. Next time I will cook one at a time and keep it on the top rack:)
Ingredients:
3 cups of flour
1 teaspoon of baking soda
1 teaspoon of baking powder
1 teaspoon of cinnamon
1 teaspoon of nutmeg
1/2 teaspoon of salt
1/2 cup of softened butter,
1 1/2 cups of sugar
1 cup of canned pumpkin puree
1 egg
1 teaspoon of vanilla
1 package of white chocolate chips