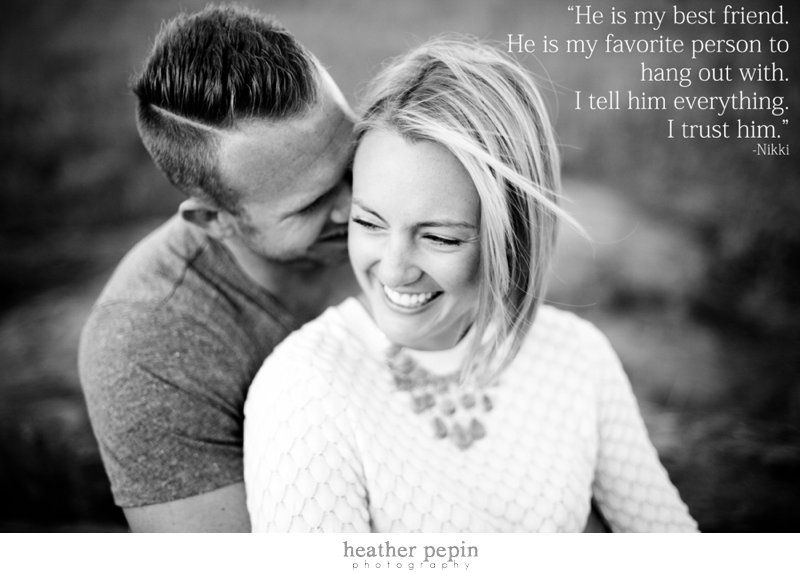 I've been created with a deep passion for beauty. Wherever I go, whatever season of life I'm in, whoever I meet, I like to find it and tell it's story. Portraiture has been such an incredible blessing because it allows me to do just this; I get to find the deeper beauty in people and their lives and create art that tells of it.
I've witnessed many couples enter into marriage. On their wedding day, they truly 'see' each other. They praise the strengths, they give grace to the faults, they appreciate the quirks. She breathes in deep his familiar scent; he holds her face in his hands as he kisses her. There's lingering in their embrace; there are secret words whispered. They cherish each other. They're in love and desire nothing but to continue loving that person from that day forward, for better or for worse.
I think we all intend and hope for every day of our marriage to be as full of love and adoration as it was on our wedding day. Instead, we live in a very noisy world where life's chaos can sometimes creep in without us noticing. To-do lists, errands, responsibilities, and pressures distract us, making us impatient, selfish, and hardened. We have a few bad days and if we're not careful, bad days may turn into weeks and weeks may turn into months, and sometimes these beautiful commitments between two people once so in love are even broken. What if it didn't have to be this way? What if we put our marriages first? What if we didn't forget? What if we maintained the love we shared on our wedding day? What if we took the time to cherish each other? What if we left legacies of love, commitment, friendship, and happy marriages for our children and our children's children?
For five years I've photographed people professionally. I've had the opportunity to take many portraits and have seen people both open up and shut down in front of my camera. I quickly learned that my choices, words, and actions had huge potential in changing the way people felt while being photographed. I've watched as people have come alive in front of me. I've watched vulnerability, affection, and healing of the heart unfold as I help to lessen life's noise and give people time and space to be nothing but themselves, together, in love. The more tastes of these interactions I got, the more I fell in love with and felt inspired by the potential I held in my hands.
I've spent a lot of time thinking and dreaming on this subject over the past couple of years. I thought, what if, through the way I photograph people and conduct portrait sessions, I could do something to help couples continue to cherish, remember, and celebrate their love after the wedding day? What if getting portraits in order to celebrate the love of a couple weren't just saved for engagements? What if portrait sessions were actually about playing, holding each other, laughing together, and whispers in your ear from the one you love. What if they were only about creating real moments and real connections, and the art that resulted from this time together served as beautiful real reminders of the truth and love that you share?
As time goes on and the noise of the world gets louder in my own life, I find myself becoming extra intentional about everything I do. I don't want to create art for the sake of running a business, or having a hobby, or doing something fun. If I'm going to photograph people and partake in their stories, then I want to do it in a way that matters. I want the Creator of these marriages and people and stories to be glorified. I want hearts to be changed. I want the work of my hands and the use of my time to be used to make a difference. This has always been the desire of my heart and the vision for photography in my life, and I'm excited to take some fun steps further in that direction. Combining my passion for raw beauty in the stories and lives of people with my passion for creating art that tells of those stories has led me to photography. Now, adding to that my desire to see seasoned, healthy, happy marriages full of love is what has led me to "Knitted".
"Knitted": To be tied together. The act of drawing together. To become closer, to grow together. Joined, bonded, fused, united.
My hope for Knitted sessions is much bigger than portraiture. It's about the celebration of marriage and remembering and cherishing the one you've married. I deeply hope to provide a space where couples can be together, away from the noise and responsibilities of daily life that often distract and entangle. I want to encourage laughter, play, sharing, holding, and cherishing. It is in this place, where they're soaked in their truest, most raw, stripped down version of their love, that I want to capture their story. It is the already beautiful and real masterpiece they're in the middle of that I want to create art out of. It is truth that I want to capture, truth that I want them to remember. The truth of who they are in the other's eyes, the truth of how deep their love runs, remembrance and celebration of their hard won victories, and a reminder of the beautiful and sacred commitment they've made to each other. These sessions are a great way to celebrate your relationship, whether the occasion is an anniversary or simply because you want to spend some quality time with your Beloved, reconnecting and having fun (and, of course, you get the extra treat of beautiful, authentic portraits to treasure forever as well).
Make no mistake, I am absolutely continuing to photograph weddings, families, and senior portraits and am already dreaming and planning super exciting ways to incorporate this approach to portraiture in those areas as well (more on that later).  But today, after much preparation, prayer, and anticipation, it makes my heart so happy to begin celebrating married couples and offering Knitted sessions. Like art, marriage is a process. It takes time, effort, patience, and skill. Marriages, like people, are each so different and have so much depth and story beneath the masterpieces that they are. I am overjoyed to offer an opportunity to tell that story and to celebrate the work of art your marriage is.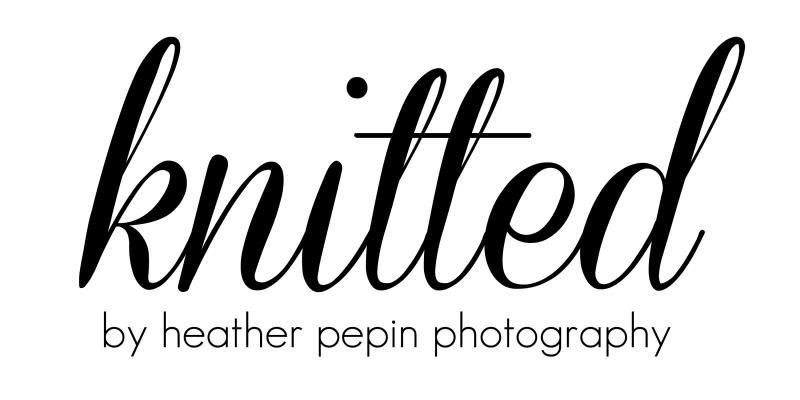 Let's chat and plan a day to celebrate your beautiful marriage!!