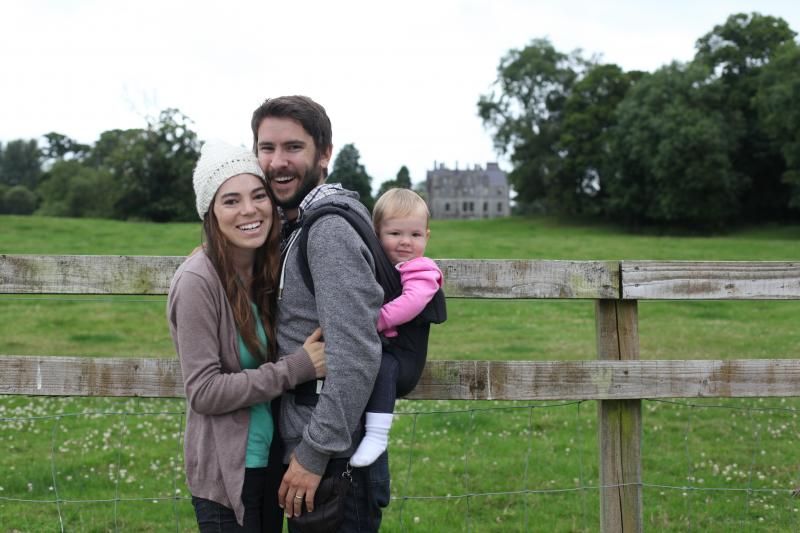 I was making every effort to soak up as much of Ireland as I could in our last few days there. I don't know how long it will be until our next trip and I needed a fix that could possibly last me awhile. It's funny how the best moments are the ones that just happen on their own, with no planning or orchestrating involved.
We made our way to Glendalough in Wicklow County Park (my favorite area in Ireland). I was excited to wander about and just enjoy all of the beauty with no agenda. We arrived at the big lake, my favorite lake, and I walked to a tiny patch of grassy dirt that jetted further out in to the water. My spot. I've stood there twice before and was filled with so much thankfulness to be standing there again.
I closed my eyes a moment and listened to the water lapping the lake edge and felt the chilly breeze on my face. My little grassy patch had just enough room for my feet and stuck out so that it felt like I was standing right on the water. I looked out over the lake and gazed at the big mountains sprinkled with sheep on either side. At the end of the lake was where the mountains met and the water flowed in. The cloudy white sky hung over it all like a sheet pulled over a fort. This was our fort. Our place. And I was standing in my spot. I kept staring forward as I floated on top of the water and was completely taken over with awe and gratefulness. This must be a glimpse of heaven.
There was no plan, no goal, no checklist to conquer. I didn't even intend to stand in that exact spot. We just wandered over and I found myself there, again. In my front row seat, in what felt like a theater for one, for a show that rocked me just like it did the first time I laid eyes on it. I just can't get over how gorgeous this world is, how unique and diverse and beautiful it is. And to think that this masterpiece was made for us to enjoy and to show us a little more about our God. We're so loved! It screams of his majesty, his greatness, his wisdom, his creativity. I went back to that spot for a few extra doses two more times before we left.
Another unplanned venture was our trip to Blarney Castle. We went there to kiss the stone on our first trip to Ireland. We had fun climbing the castle and kissing the rock but what we really fell in love with was the castle grounds and gardens. Last time we didn't feel like we could justify the cost to get in just to see the gardens so we skipped it. This time we happened to stop by on an event day and it only cost €5! We were so excited that we got to walk and explore the beautiful grounds again.
Our last day was spent in Dublin. Dublin is cool but I don't need longer than a day there. We didn't really have anything we wanted to see so we waited until the morning of to make our plan. With much hesitation (on my part) we decided to visit the Guinness storehouse for a tour. I felt like it was too much money for a big glitzy tourist trap. I was wrong. It was kind of glitzy and touristy but it was worth the money. We had so much fun learning about the beer making process and history of Arthur Guiness and his brand (not to mention the incredible Guiness beef stew). We  learned how to pour the perfect pint and were trained on how to properly drink and taste beer (like professional beer tasters do). THe whole thing was so much better than I expected!
We spent the rest of our last day walking the city and doing a little shopping before we finished our adventure and headed home!! And, of course, we walked through the rain to get one last Murphy's ice cream… "when in Ireland", right?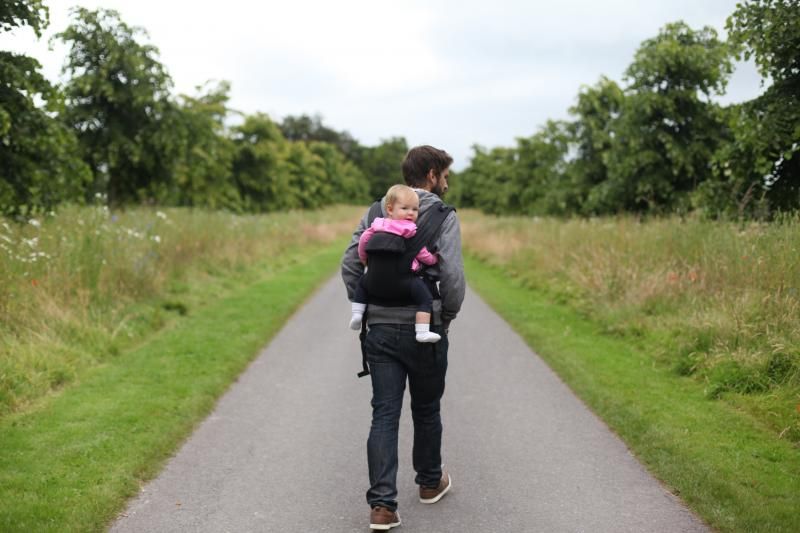 Those little fingers!!!…
Isabella wondering what I'm doing… and then doing it too