It's morning in Cinque Terre. Too early for any tour groups to have arrived yet but late enough that the locals are up and about soaking in the ocean air. We watch from the dock as the old man skillfully baits his hook and pulls in one fish after another, showing them to Isabella before he tosses them in his bucket. Laundry is hanging from the windows of the pastel buildings and the smell of focaccia baking floats in the air. There's something about this place that makes time feel as if it's standing still. I believe that if I were to have stood in that very spot 5 years ago or 20 years from now, it will smell, look, and feel exactly the same.
In the weeks before the trip, anytime I had a stressful day, my mind would wander to Cinque Terre in the Italian Riviera. We'd never been here before but we'd researched it enough to know all about it's natural beauty and it's slow pace of life on the edge of the ocean. It has lived up to every expectation and more. Cinque Terre is the land of lush greenery, kind people, pastel homes, roaming cats, fresh seafood, warm focaccia, and the birthplace of pesto. Need I say more?! The families that live here have lived here for centuries and the traditions and loyalty to this area runs strong. It's so beautiful!
Cinque Terre is made up of 5 tiny towns along the ocean. You stay in one (we chose Vernazza and would choose this one again) and hop on the little train for a few minutes to get to the others. You can also hike between towns. We heard so many things about the beautiful hiking and were so excited to do that. Unfortunately this region is prone to landslides and the hiking spots we wanted to do were shut down. The one that was open and useable was the most treacherous of them all and we decided to skip it. I wanted to experience a hike but was actually thankful that we got more time in the dreamy little towns instead.
Our time in Cinque Terre has been heavenly. We've ordered pizza to-go and sat on the harbor to eat it, we've splurged on a fancy Italian meal, we've eaten countless gelatos and granite, picnicked on bread wine and cheese, sipped cafe lattes, watched the wild waves, played in the blue water, explored back alleys, and strolled slowly through the market. THIS is la dolce vita. It really is such a sweet life! Tonight Brett told me that he completely forgot that he has a job. Ha! There really is something about this place that sweeps you away. It's as if nowhere else on the world exists!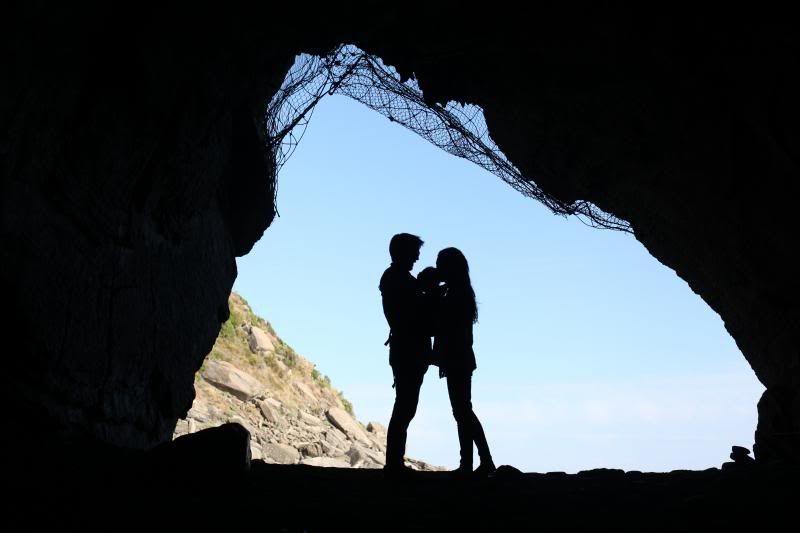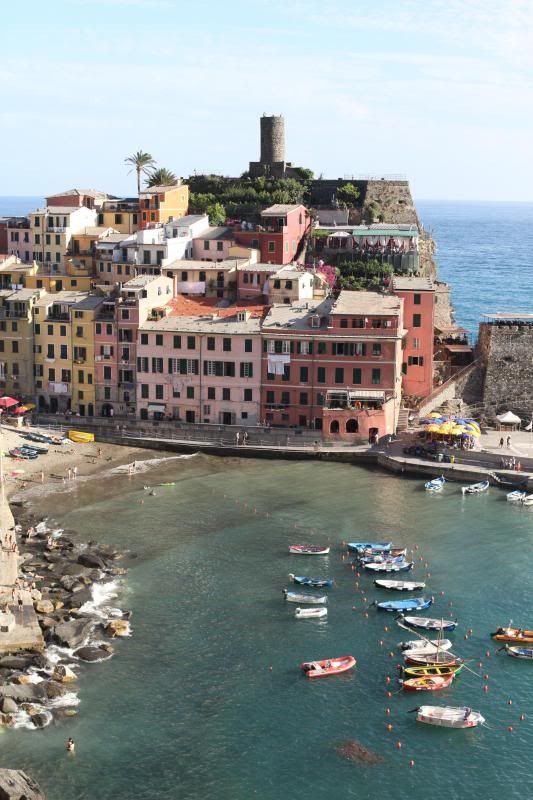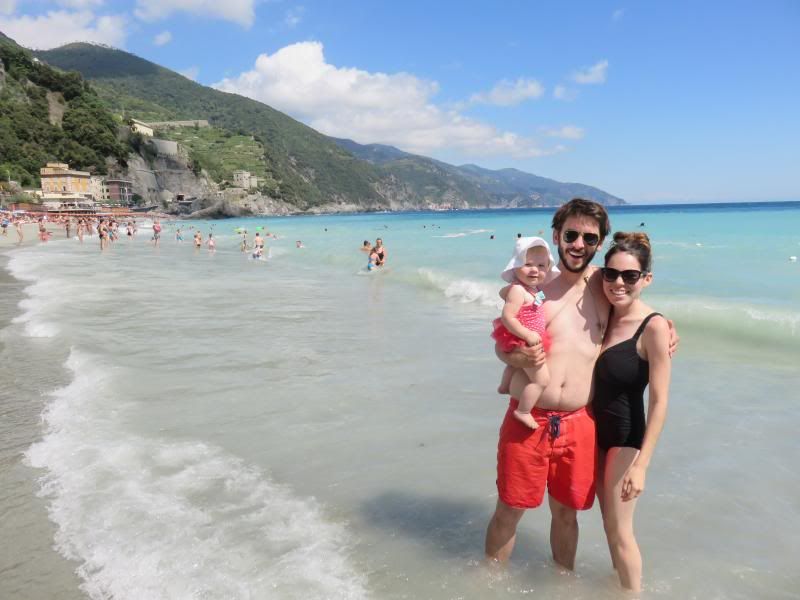 Fancy dinner last night in Italy.