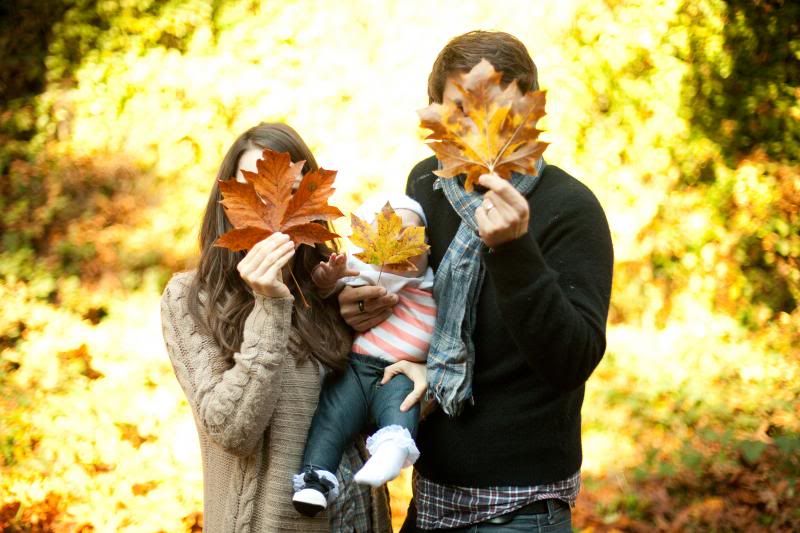 It's no secret that we're a little bit of the fly by the seat of your pants, bargain hunting, suckers for beauty and adventure type. So when we found round trip flights to Portland for $60 we snagged them. In the name of adventure, seeing new places, and experiencing Autumn in the flesh, we decided that we were going to head out and explore Washington and Oregon. Brett had the following week off and we couldn't pass up the opportunity. My sister and Brett work at sister schools so she had the same week off and decided to join in on the adventuring too! We all had a BLAST together. We reminisced, danced in the car, had some good heart-to-hearts, and I can't count how many times we laughed until tears flowed. Ah, sweet life.
This trip was Isabella's first flight. I was a little nervous and fearful of being "those people" on the plane. The people with the screaming baby who everyone else gives the stink-eye every chance they get. Thankfully our sweet little angel was just that, an angel. I shouldn't have been too surprised considering she has been only mellow and peaceful since the day she was born but still, I knew it was possible. Thankfully there were no screams! Just cuddling, snoozing, and nursing both on the flight there and back. We also spent a lot of hours on the road driving through the states and, still, she was the greatest little traveler! We were so thankful and excited that she did so well. We have some exciting adventures ahead and we're so happy that she is such a wonderful little traveler.
We spent the beginning of the trip in Washington. Brett used to live in Washington and his dad still lives there so we thought it would be a good opportunity to see family, explore Seattle, and get a glimpse of Brett's life in WA. I've heard so many stories from his WA days and absolutely loved getting to see all of his homes, schools, and hang out spots in real life. We pretty much ate our way through Seattle (and every place for that matter). The market was full of so many yummy sights and smells, it was intoxicating. Pike Pace Market, alone, may be one of my favorite places. It was full of SO much character! We did all of the normal Seattle things: visited the first Starbucks, watched fish fly, visited the gum wall, saw the water, took a picture with the pig statue, etc. Seattle was awesome! And Washington, in general, was so incredibly beautiful. Both Washington and Oregon felt like we were stepping in to a series of movie scenes. Everything was so so beautiful.
Isabella's not so sure about this take-off thing.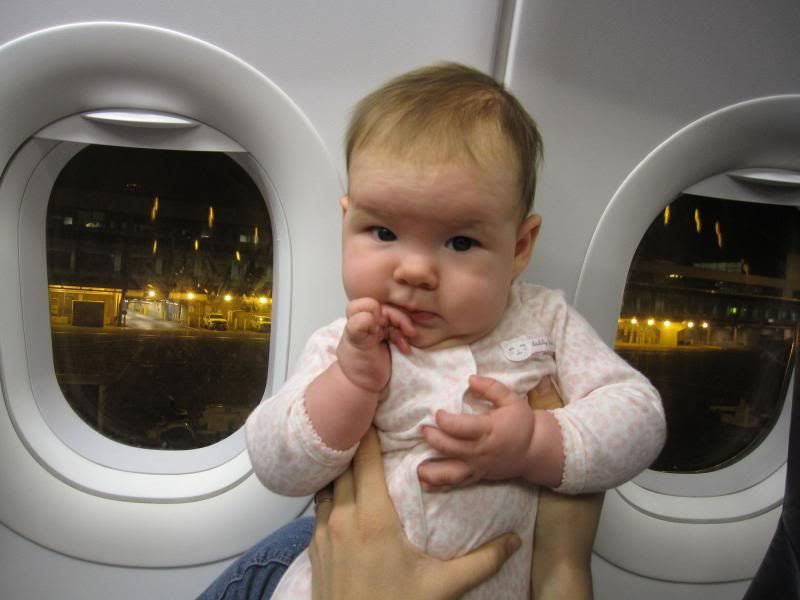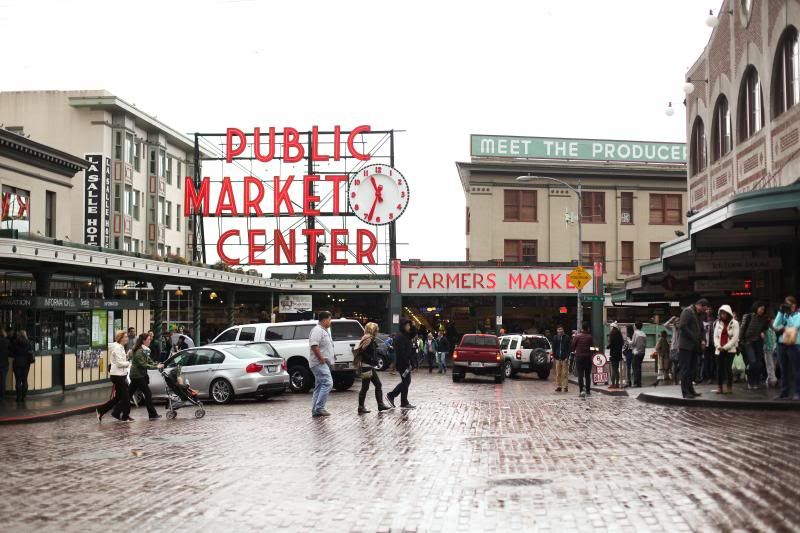 First Starbucks, of course. Brett gets an iced drink in the freezing weather, of course.
Beechers Cheese shop. Our favorite spot. You must try the macaroni!
Seriously, the trees. No words.